Is it Okay if Your Sugar Daddy is Older Than Your Father
Sugar babies are generally thought to be young, attractive women; maybe in their late teens or early or late twenties. Young women looking to get ahead with their lives, maybe looking for an older sugar daddy to help them though University or some other form of study; or maybe looking for a benefactor to help keep them living in the lifestyle they aspire to.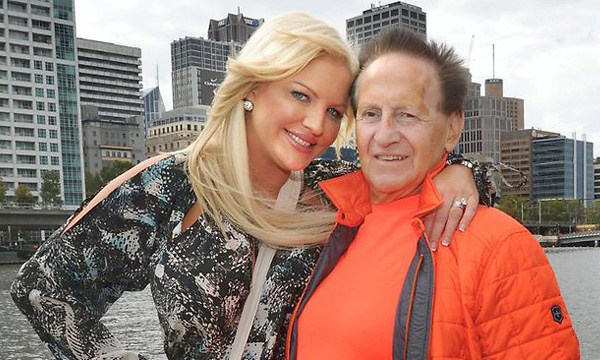 Sugar daddies are generally thought of as being older, well established men; already probably in their early forties or fifties and, maybe or maybe not, still with a wife they married many years ago. No matter whether they are still married or not (many sugar daddies do not wish to divorce their long-standing wife), most are looking for a young attractive sugar baby to be their companion, their lover and someone they can take care of both financially and physically.
Over the years, society's attitudes have liberalised greatly so that the sight of an older sugar daddy and his young sugar baby out and about on the town or in hotels, clubs or bars, does not attract undue attention. After all, the concept of a sugar daddy/sugar baby type relationship is nothing new.
Yet, with the internet and the various social media channels so many people use, it has become far easier for all sorts of sugar daddies to find their dream sugar babies - with one result being that there are more, older sugar daddies using specialised dating sites and seeking sugar babies than ever before.
Generally, sugar babies fall into the 18-30 age band, whereas it seems that, nowadays, a sugar daddy may be in his early or even late sixties; in some cases in his 70s!
On the basis that the father of a younger sugar baby may, typically, be in his mid 40s or at least his mid 50s, this puts many sugar daddies older than the daddy of his baby!
On one hand this might seem surprising to some people but, on the other, with better health and diets, and many sugar daddies taking good physical care of their bodies, doing regular exercises and workouts, it can be said that age is no longer the barrier to such a relationship that it used to be. Think about the increasing popularity of age gap dating, for example.
In short, many men in their 60s and even 70s no longer look as old as they may have done 15-20 years ago and, for most sugar babes, just because their sugar daddy is older than their biological father is not really an issue!